Laura Inger, O.D.
San Francisco Optometrist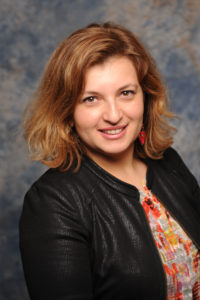 Dr. Laura Inger graduated from the University of California at Berkeley with a Doctor of Optometry degree in 2010. Before joining Pacific Eye Associates, she externed at the San Francisco Veteran Affairs Hospital, La Clinica de La Raza Family Health Clinic, the Alameda County Medical Center's optometry clinic, and the Meredith Morgan Eye Center at UC Berkeley.
She is licensed to perform full-scope optometry encompassing the treatment of glaucoma as well as specialty contact lens fittings. Dr. Inger's education is ongoing with continued education classes and various seminars that keep her up to date with the latest advances in optometry.
Dr. Inger was born in Eastern Europe, but spent the latter part of her childhood in San Francisco. She loves the weather and the culture of the city and can't think of a better place to live.
She speaks Russian and medical Spanish. She enjoys world travel and theater.