Mary Kwong, O.D.
San Francisco Optometrist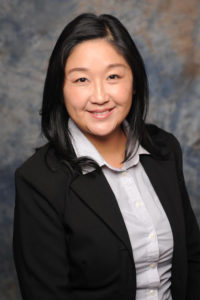 Dr. Mary Kwong graduated from the University of California Berkeley School of Optometry in 2007. She is an alumnus of UC Berkeley where she earned her degree in Molecular and Cellular Biology. Before optometry school, she was involved in research on the pathogenesis of bacterial infections of the cornea for three years and had been a co-author for several published research papers.
She has trained extensively at the Veteran's Affairs hospital of Tacoma, Washington, La Clinica de la Raza Family Health Clinic in Oakland, CA, as well as at Meredith Morgan Eye Center at UC Berkeley. She is licensed to perform comprehensive optometry. She is currently in the process of getting glaucoma certification in order to manage glaucoma along with other ocular diseases.
Dr. Kwong was born and raised in Hong Kong and therefore fluent in both Cantonese and Mandarin. After relocating to the United States, she has since stayed in San Francisco. She joined Pacific Eye Associates in 2013. She co-manages cataract and LASIK patients with Dr. Danny Lin. In her spare time, Dr. Kwong likes music, travel, and trying new food with friends.