Facial Rejuvenation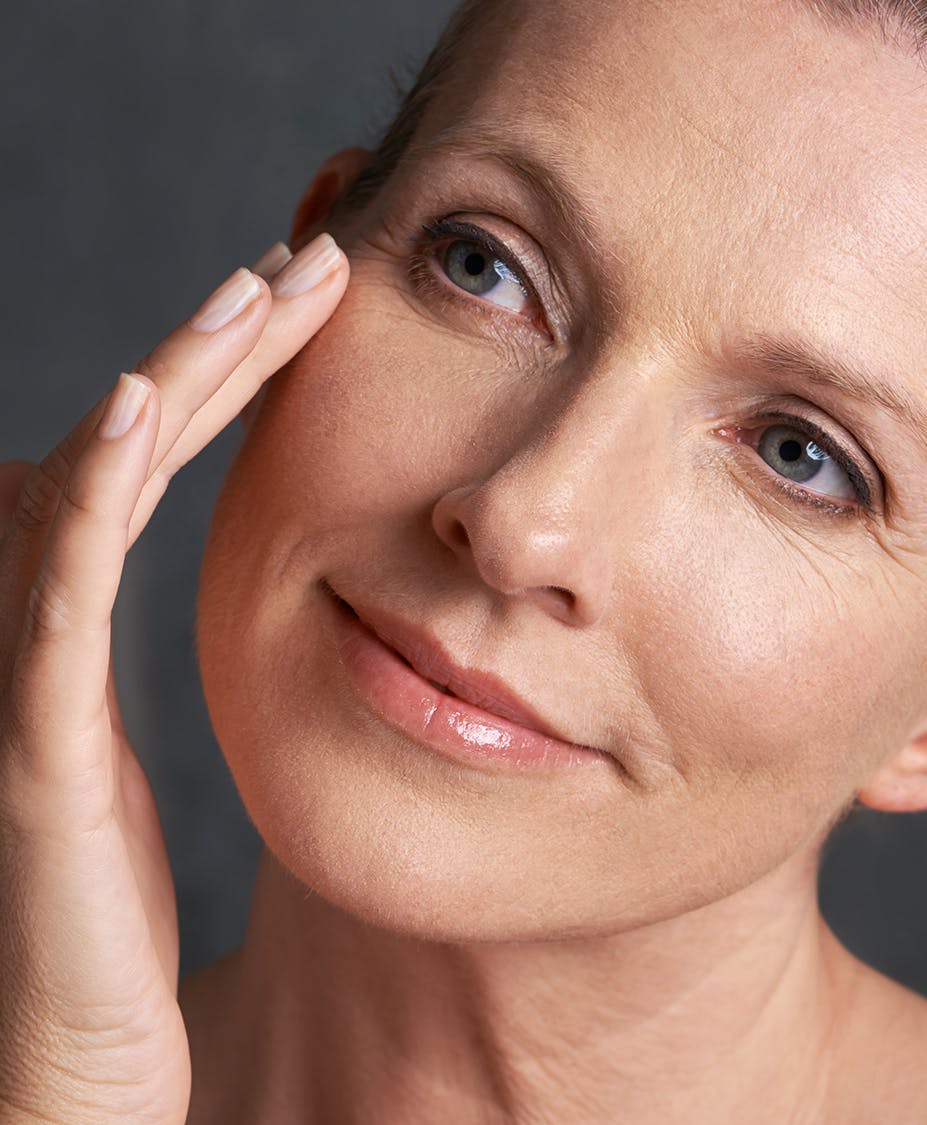 Facial Rejuvenation is a non-invasive way to restore your features to their youthful appearance. Surgical procedures such as eyelid surgery, brow lift, and facial implants helps to correct trouble areas. Non-surgical include BOTOX® and fillers to add volume and plump your skin, erasing wrinkles, and deep lines.
When to consider facial rejuvenation?
When reversing the signs of aging and restore a more youthful appearance is your goal.
If you notice drooping skin and/or wrinkles along your upper and/or lower eyelids or eyebrows.
When there are dark under eye circles or hollows under your eyes creating a sunken appearance.
If you see crow's feet at the corner of your eyes, fine lines or furrows along your forehead, folds around your mouth, frown lines, flat cheeks or thin lips.
When your face and neck are showing signs of sagging or loss of volume leading to flat cheekbones and lack of contour along your jawline

Trust a surgical expert to rejuvenate your face. Take our cosmetic self test to see if you're a candidate.
Cosmetic Self Test
BOTOX®
---
Over time wrinkles on the face form by repeated movement of underlying muscles. These lines may usually be corrected with BOTOX® to correct wrinkles such as forehead lines, crows feet around the eyes, the "11" line between eyebrows, smile lines, and much more. Botox can also be used to create a subtle and non-surgical mini-brow lift and a BOTOX® lip-flip. A BOTOX® lip-flip is used to create a fuller appearance of the upper lip often in combination with lip fillers for plumper voluminous lips. BOTOX® is also excellent for treating medical conditions such as hemifacial spasm and blepharospasm. Dr. Emily Sarah Charlson MD. PhD. always injects these products herself, and as a highly trained facial surgeon has helped many of her patients achieve their desired natural and youthful appearance.
Hyaluronic Acid Fillers
---
Juvederm, Volbella, Voluma, Restylane, Belotero
Hyaluronic acid is a natural collagen found under the top layer of your skin. As we age, natural collagen shrinks resulting in skin texture changes and facial volume loss with a saggy appearance. Hyaluronic fillers help restore this volume loss, soften deep grooves in the face and plumping up sagging or deflated skin. Hyaluronic acid-based fillers are commonly used in cheeks, lips, nasolabial folds, and around your mouth.These fillers have an excellent safety profile when used by highly trained injectors with a deep understanding of facial anatomy. Dr. Emily Sarah Charlson MD. PhD. always injects these products herself for maximal safety and patient satisfaction.
Kybella
KYBELLA® is the latest in fat elimination technology specifically targeting the unwanted fat that creates a double chin. Kybella is an injection made of deoxycholic acid, the body's natural aid to breakdown and absorption of fat. When injected into the fat below the chin, the fat cells are broken apart. After they have been destroyed, fat cells are not able to regenerate or re-accumulate fat in the future so further treatments are not necessary. Injections take about 30 minutes, occur once a month with most needing an average of 2-4 injections total to reduce chin fat. You are a good candidate for Kybella treatment if you would like to reduce the fullness below your chin or a double chin avoiding surgery such as liposuction.
Start your rejuvenation journey with a cosmetic consultation and same day treatment with Dr. Charlson today.  She will discuss your cosmetic goals and evaluate your facial appearance to determine what treatments are the best options for you.  Dr. Charlson works with all her patients closely and tailors her recommendations to achieve optimal outcomes.  Make an appointment with Dr. Charlson today.
Make an Appointment