Bladeless Cataract Surgery With LenSx
Cataracts is a common condition that happens to most individuals as they age. A cataract occurs when the natural lens in your eye becomes cloudy, making it harder for light to enter you eye. You may notice that cataracts affect your ability to enjoy activities such as, using your smartphone, reading, watching TV, golfing and driving. The goal of cataract surgery is to improve your vision. At Pacific Eye Associates, there are two different ways to achieve better vision, traditional surgery vs. laser surgery.
Traditionally, surgeons accomplish cataract surgery with a surgical knife. Your surgeon makes tiny incisions in your eye to break up the cloudy lens into easily removable pieces, and then inserts an artificial intraocular lens (IOL). With laser surgery, your surgeon will use the laser to break up the cataract. Next, instead of using a surgical blade, the laser creates small incisions. Then your surgeon will insert your lens. At Pacific Eye Associates, we use LenSx Laser with ASCEND Technology to customize your cataract procedure. The LenSx femtosecond laser technology provides highly customized treatment, allowing our surgeons at Pacific Eye Associate to use real-time, 3-d visualization of your eye during every step of the cataract procedure process.
Benefits of LenSx Technology
---
At Pacific Eye Associates, our surgeons use and trust LenSx Laser with ASCEND technology. With LenSx advance technology, we can customize your cataract procedure and there's many benefits with advance technology:
More precise incisions
Better lens positioning
Less surgical trauma & inflammation
Enhanced control and efficiency
Astigmatism management
Quicker visual rehabilitation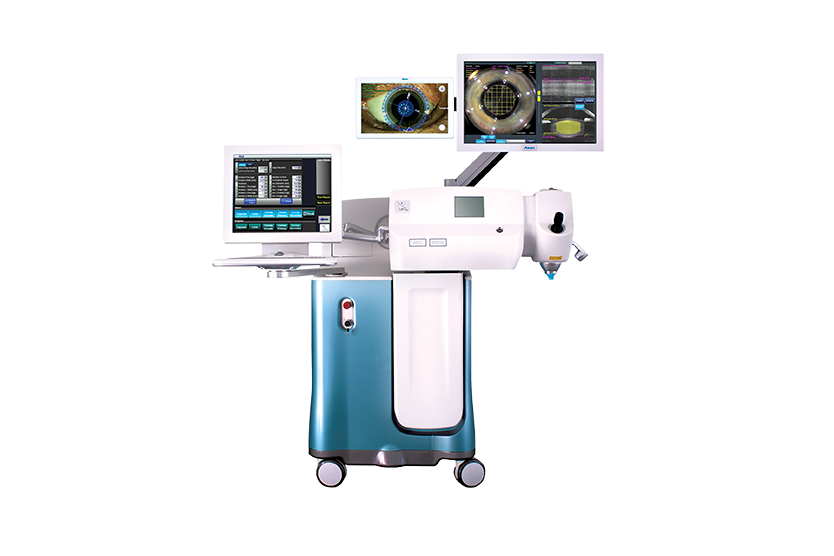 Am I A Candidate for Laser Surgery?
---
The LenSx Laser is a great option for many patients, but it may not be right fit for everyone. Talk to one of our cataract surgeons about LenSx Laser surgery. Dr. Danny Lin and Dr. Scott So are both highly skilled and experience surgeons who will recommend the right treatment and lens options for your lifestyle and hobbies.
Start your cataract journey with us and request an appointment today.