Reminder: Spend that FSA Cash!
The end of the year is always quite hectic for me. From adding things to my shopping cart to year-end reviews I most certainly feel overwhelmed. Then, usually, as I am drifting off to dream about sugar plum fairies, I remember I have money in my FSA account! As a reminder, the funds in your FSA do not roll over. Some employers may let you roll over a maximum of $500 into the next year with a grace period of two and a half months to spend the cash. I'll make it easy for you, two and a half months brings you up March 15th. Below are some creative ways to spend that FSA.
5 Ways to spend that money
1. Buy some new eyewear!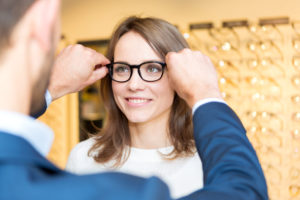 You can spend your FSA cash on eyeglasses. Schedule an appointment with one of our talent optometrists, Dr. Kwong, Dr. Inger or Dr. King, get your prescription and check the health of your eyes are the same time! Then you can use your FSA funds to buy some new specs or shades. Contact lenses and solution are also covered.
Or, if your eyesight is perfect then spend that money on sunglasses, or reading glasses. Or buy some designer sunglasses and pass them off as gifts for your FSA-qualified dependents. At Pacific Eye Associates, we carry many designer eyeglasses, as well as sunglasses.
2. Purchase and Stock up on Eye Drops
There are many over the counter eye medications and prescription medications that you can purchase with your FSA funds.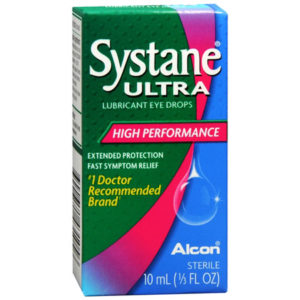 3. Stock up on your over-the-counter medications!
Many if not most standard over the counter medications are FSA-eligible. This includes headache medicine, pain relievers, antacids, heartburn medications, and anything else your body desires. However, many of these items require a prescription from your doctors first. Visit the FSA Store to see which over the counter items require a prescription. If you don't have a primary care doctor or you can't get an appointment then skip to the next number.
4. Stock up on your medicine cabinet
First Aid Kits
First Aid Treatments & Supplies
Bandages
Athletic Braces & Supports
Thermometers
Hot & Cold Packs
Heating pads & Wraps
5. Sunscreens & Lip Balm
Protection from the sun is important, even in winter. With your FSA Funds, you can purchase many different kinds of sunscreens and lip balm. The FSA website carries many different brands, from La Roche-Posay to MDSolarSciences to Supergoop to Neutrogena is there is sunscreen for every skin type. As well as, lip balms.
Your FSA funds likely cover more than you realize, like LASIK. If you interested in improving your vision you can use your FSA funds for LASIK with Dr. Lin. To schedule, a free consultation, request an appointment today or take the self-test to see if you're a candidate.