Best Investment Advice That No One Wants You To Know About? LASIK
There has been an unusual amount of rain in San Francisco this year. Lately, the recent flash flood warnings and mudslides in Sausalito this morning, has me thinking whether or not I am ready to evacuate my house. For example, I need to start putting my eyeglasses on my side table every night. Should I put an extra pair of contacts next to me? Ultimately, this headache about eyeglasses and contact lenses has me thinking about LASIK. While LASIK seems like a big investment, it may be the best investment.
To LASIK, or not to LASIK?
1. Love the Great Outdoors?
The best outdoor gear to invest in is LASIK! A couple of years ago, I went to Yosemite with a few friends, I ended up with a headache the whole time. In addition to, pain behind my ears. I didn't feel comfortable with my eyeglasses on all day. Plus, since I am mainly a contact lenses wearer, I didn't have prescription sunglasses which made the trip even more unbearable. Not wearing sunglasses is bad for the eyes, it's similar to not wearing sunscreen. (Why is wearing sunglasses important? Visit our past blog post here.) In the future, I've thought of bringing my contacts lenses along but who wants to dip their dirty finger into the contacts case?
2. Jett Setter? Clean Water is Not Always Available…
I love to travel. On a recent trip to Mexico City, I was reminded that clean water is not always available. While I was smart enough not to drink the water, I was not cautious enough. What did I do wrong? I washed my hands with sink water, and then put my contacts in my eye. Using the dirty water, lead to an infection in my both eyes! Next time I'll bring some purification tablets with me. Or perhaps I'll save myself the headache, and schedule that free appointment.
3. I've already spent about $10,000 on contacts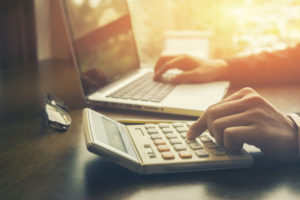 Did you know that LASIK surgery is way less expensive? I know what you're wondering, how did I arrive at this 10,000 dollar total? Well, I have been wearing contacts for the last 20 years. Total dailies are $60 per box. I usually purchase a year's worth all at once. For me, a year's worth of contacts is 4 boxes for each eye, so 8 boxes altogether. Each box is $60, which is $500 per year x 20 years = $9,500. Yikes! For the record, I have not been a dailies wearer my whole life, but I can't remember how many bottles of contact solution I got through each month. Thus, for this exercise, I'll just say that for each year I spend about $500, even if my bi-weekly contact lenses were cheaper. I really should've called Dr. Danny Lin 20 years ago!
4. Care Credit
I won't list this as a reason, but I do understand that LASIK is an upfront cost compared to contacts, and glasses. Many people can't afford this all at once, but Care Credit is a good payment option to finance your LASIK procedure. Care Credit is interest-free the first year so a better choice than financing through your credit card.
Ultimately, there's no reason why you shouldn't schedule a consultation with one of the best LASIK Surgeons in San Francisco. The consultation is free and we have early morning appointments available to it won't disrupt your day!