Cataract Surgery: Which is the better lens, Multifocal or Monofocal?
Cataracts affect millions of people every year. More than 24 million people, age 40 or older, in the United States. The good news is that there is a cure, cataract surgery. Did you know that cataract surgery is one of the most common surgeries? While cataract surgery sounds intimidating and scary, cataract surgery is quick, relatively painless, and an outpatient procedure. Cataract surgery will improve your vision. For details about cataracts and cataract procedure please read our blog, Need Cataract Surgery? This is Good News. In today's blog, we will go over the pros and cons of all the different lenses available through our office and which lenses may be the right one for you.
The Different Lens Options
---
As we age, cataracts is condition that develops slowly over time. As we age, proteins will start to clump together and grow around or over the lens in our eye. This protein is called a cataract. The only way to treat cataracts is to remove the protein. Since the cataract is growing around or on your lens, your doctor will have to remove your old lens and replace the old lens with a new one. This new lens is often call a intraocular lens, IOL for short. IOLs look very similar to contact lenses but smaller.
Choosing the right IOL is highly important because with the correct intraocular lens, you'll have a chance to improve your eyesight. You may be able to correct simple vision problems, such as nearsightedness, farsightedness, and presbyopia. Currently, there are two major lens options, monofocal and multifocal. Which one is right for you? This depends on your eye sight goals but first let's understand the difference between these two types of lens.
What is a Monofocal Lens?
---
A monofocal lens has one point of focus. The one point of focus will usually give you clear distance vision, but the down side is that you will need glasses for near and intermediate vision. The good news, your medical insurance will cover your procedure with the monofocal lens. Remember, if you have a deductible then you will have to meet your deductible requirements before your insurance will cover your procedure. For your insurance to cover your cataract surgery, surgery can only happen once your cataract has reached full maturity. Monofocal lenses have been developed over the last 50 years, so they are extremely well manufactured, high quality and very reliable.
Pros:
Monofocal lenses are covered by your insurance
Well manufactured and reliable because of the 50 year history
Everyone is a candidate
Cons:
Only one point of focus
Dependent on glasses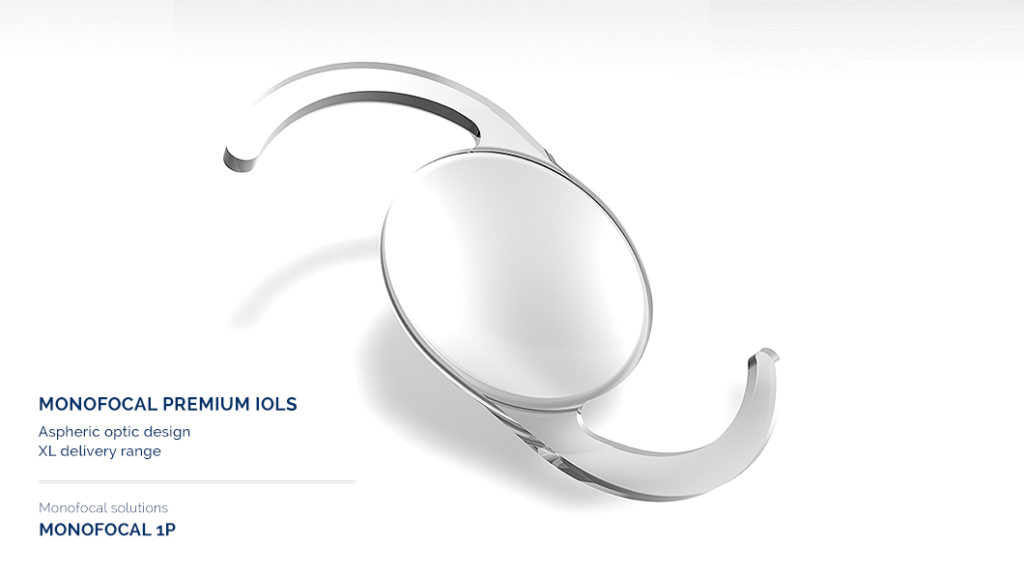 What is a Multifocal Lens?
---
Multifocal lenses will provide muliple points of focus which leads to less dependency on eyeglasses and or contacts. These advanced lenses are very similar to bifocals, multifocal eyeglasses and contact lenses. They may correct vision far away, up close and all distances in between. The downside is that your insurance may not cover multifocal lenses so you will have to pay out of pocket. The average price for a premium IOL is between $2,000 to $3,000. Also, not everyone is a candidate for multifocal lenses. During your cataract consultation, you and your doctor will discuss which type of lenses is best for your eyes and lifestyle. Dr. Lin and Dr. So are excellent ophthalmologists who have been helping patients in San Francisco and the Bay Area improve their eye sight.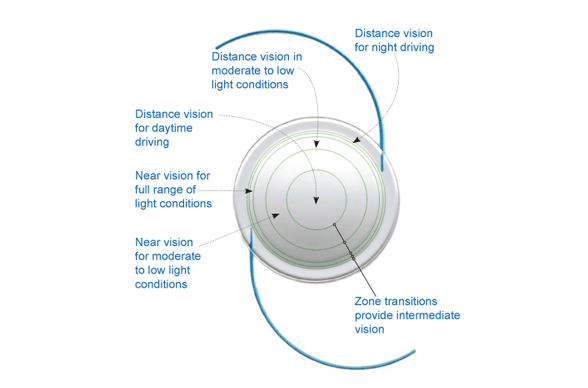 Pros: 
Multifocal lenses will provide a range of focus
Less dependency on glasses
Correct multiple vision problems, like nearsightedness, farsightedness, and presbyopia
Able to maintain proper depth perception 
Cons: 
Insurance does not cover the whole procedure 
Not everyone is a candidate
Night vision may get worse, when driving
Symtoms of glare and/or holas around lights
Reading glasses may still be needed in small print situations
Which IOL is Best?
---
Only you and your doctor can determine which lens is best for you.  We have the best cataract eye doctors in San Francisco who can help guide you through cataract surgery.  Before your cataract consultation, you will receive some informational materials about cataracts and the different lenses available.  Included with the information materials is a questionnaire about your lifestyle.  You will also receive information about your doctor. 
If you're interested in learning more, please visit our cataract page on our website.  Also, take our IOL Self Test to get ahead start. 
Want to schedule an appointment call us 415-923-3007 or request an appointment with us today.