Honest Facts about LASIK!
LASIK surgery is a fantastic procedure. With the help of technology, LASIK is now completed with a laser instead of a blade. LASIK is quite a magical invention. This surgery restores vision. LASIK was performed on some 700,000 eyes last year, up from 628,724 in 2016. (According to Market Scope, a market research company that focuses on the ophthalmic industry.)
LASIK is one of the safest procedure done on the eye and serious complications are exceedingly rare. However, like any surgical procedure, there are risks! And all LASIK doctors should discuss the risks and outcomes before suggesting LASIK surgery.
Dry Eyes, Halos & Glare
About two years ago, I scheduled a LASIK Consultation with Dr. Danny Lin. At this point in my life, I've been wearing contacts lenses and glasses since I was 15. But, recently, my contacts lenses were bothering me, which is what prompted me to schedule a free LASIK consultation with Dr. Lin.
What surprised me is that Dr. Lin told me that I was not a great candidate for LASIK. Isn't this an elective surgery that I pay for? I thought everyone was a great candidate for LASIK!
What Dr. Lin told me:
My corneas were a tad on the thin side. In order to be a good candidate for LASIK, there need to be enough corneal tissues to make a flap, take away tissue to correct the refractive errors. Finally, have enough tissue to have a healthy corneal ectasia.
I will experience Dry Eyes. Currently, I do not suffer from dry eyes, but most people usually will experience dry eyes post LASIK. Dry eyes is the most common side effect of LASIK. At Pacific Eye Associates, we screen all our LASIK candidate for Dry Eyes.
I will see halos and experience sunburst at night, especially when driving. My pupils are on the larger side, to begin with, and as a result, my eyes more sensitive to light. A good surgeon will measure your pupil size and let you know whether, glare, halos, and starburst will be a problem.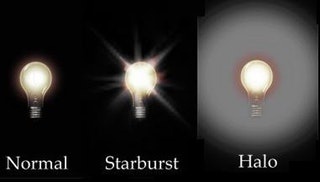 Not Everyone is a Candidate!
While I am not a candidate for surgery, I am really glad that Dr. Lin was honest with me about why.
Many LASIK surgeons are dismissive of negative claims. But a great ophthalmologist should be disclosing the good and the bad. Do your homework and shop around for a LASIK doctor you can trust. Visit our last blog: Qualities to look for in a great LASIK Surgeon. While Dr. Lin is not my LASIK surgeon, I do trust him so he is now my eye doctor. I get my eyes checked by him every two years.
Dr. Lin is one of the best LASIK eye surgeons in San Francisco. He's honest and he will never push you into surgery! If you don't believe me, make an appointment with him today and you'll see why he comes so highly recommended.