LASIK Procedures Increase During COVID-19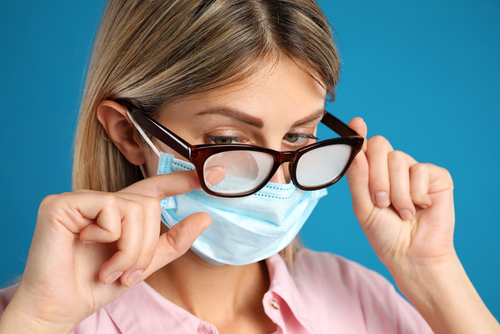 Did you know that LASIK procedures have significantly increased during the pandemic? The rise in LASIK and refractive surgery may surprise you but COVID-19 may be a good opportunity to achieve better vision. The American Academy of Ophthalmology suggests that the risk of COVID-19 transmission is low during LASIK surgery.
Plus, the mechanics of the surgery itself make the risk of infection even less likely. LASIK may help reduce the possibility of viral transmission through hand-eye contact. As well as, stop your eyeglasses from fogging up. Want to schedule a LASIK consultation with our LASIK surgeon? Or maybe you're not quite ready? Here are a few reasons that LASIK in 2020 may be your best investment.
LASIK Request
Finances
---
For now, the pandemic has forced us to change our lifestyles. Lockdowns and shelter in place orders were implemented for our safety, so events such as concerts and sports games have been canceled. Childcare and extracurricular activities have been postponed. Fewer coffee runs and obsolete happy hours have led us to spend more time at home and less money.
The good news is that these reductions in monthly spending may have increased your disposable income. You've completed upgrades around your home. May be hit that Amazon "Buy-now" button too many times. It's time to invest your money in your eyes!
Ditch those pesky eyeglasses and contact lenses for better vision. The amount of money spent on contact lenses and eyeglasses may surprise you.
Visit our LASIK investment post, we've taken the time to calculate the amount spent on contacts and eyeglasses. The total amount will surprise you.
Safety Concerns
---
While the passing of COVID-19 may be rare through the eyes, virus transmission may be possible. The virus can enter your eye as the germs are lingering in the air or if someone touches an infected surface and then touches their eyes.
Our eye care physicians at Pacific Eye Associates urge individuals to refrain from touching their mouths, nose, and eyes. The CDC advises individuals to put on cloth masks when going out. This precaution will slow the rate of spread.
However, masks do not protect the eyes. Touching of the face, mouth, and eyes is extremely hard to curb but LASIK will help reduce hand to eye contact.
Work from Home
---
Although lockdowns have been lifted, many companies are requiring their employees to work from home. This new way of working will most likely continue through the end of the year and a few technology companies have shifted to permanent work from the home climate.
Thus, we are now spending more time in front of our screen than the pre-pandemic. From Zoom calls with your team to balancing video calls for your kids, staring at a screen all day causes eye fatigue. Eye fatigue is even more significant for individuals who wear contacts.
There are ways to counterbalance eye fatigue without completing LASIK surgery. We encourage patients to practice the 20-20-20 rule. Every 20 minutes, look at an object that's 20 feet away for 20 seconds will relax the muscles in your eye.
When you're looking at screens, the muscles in your eye are constantly flexed to help you focus which causes eye ache. This eye ache is your body reminding you to relax your eyes.
Is LASIK Safe during COVID-19?
---
Our eye doctors suggest that the risk of conferring COVID-19 during LASIK is likely low. The key is to find the right surgeon plus an office has strong COVID-19 measures.
If the clinic and office are practicing good COVID-19 safety rules this signals that their procedure room will implement strict safety rules as well. LASIK surgery is a major life decision so please take the time to find the right LASIK physician.
LASIK consultations are usually complimentary so make those appointments! At Pacific Eye Associates, our LASIK consultations are always free.
According to WebMD, they recommend a surgeon who is selective. Our LASIK surgeon, Dr. Danny Lin is a highly selective LASIK ophthalmologist and surgeon. In fact, when I went for my LASIK consultation over a year ago, he told me I wasn't a candidate.
Due to my larger than average pupils, halos may be a distraction with night time driving. You want a doctor who will be honest with you and not a doctor who's just going to push you into surgery. Speak with Dr. Danny Lin today or take our self-test to see if you're a candidate.
LASIK Self Test