Lipiflow® Treatment for Dry Eye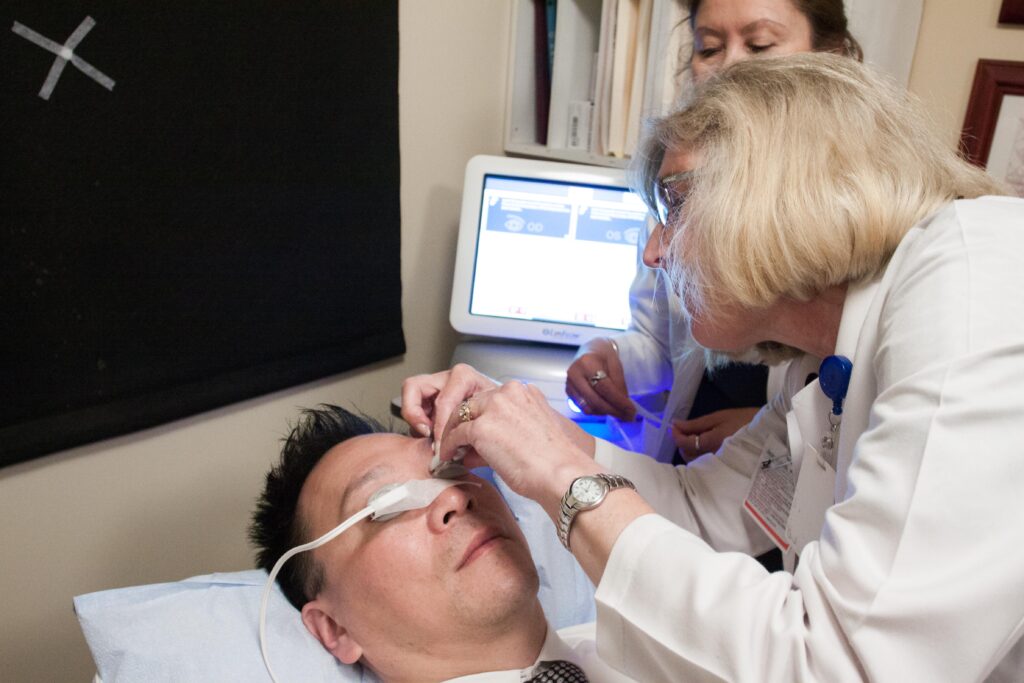 One thing that most eye care professionals have in common is a steady stream of dry eye patients. Many therapies target aqueous deficient dry eye, but about 80% of dry eye is evaporative due to poorly functioning Meibomian glands.
While we offer patients a regimen of artificial tears, warm compresses, eyelid cleansers, and supplementation with omega-3 capsules, sometimes patients need more. Meibography is helpful in determining the status of the Meibomian glands and provides visual information to the patient about dropout and truncation of the glands. In order to treat these dysfunctional glands, Pacific Eye Associates is now offering in-office therapy for our dry eye sufferers in the form of LipiFlow.
How LipiFlow Works?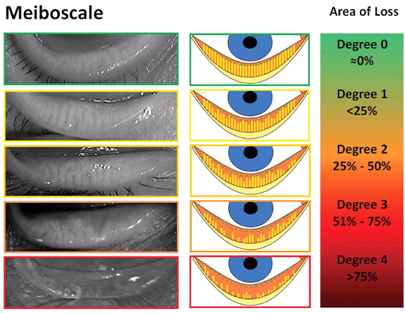 LipiFlow works by applying activators to locally heat the eyelids to 42.5 degrees centigrade which is the melting point of meibum. A gentle massaging pressure is then applied to the eyelids to facilitate release of lipids from the blocked Meibomian glands. The treatment lasts 12 minutes and both eyes are treated simultaneously. One patient in our office remarked that she felt she had just had a "spa treatment.
The LipiFlow treatment should be repeated in 1 year, if needed. It is important to emphasize to the patient that the effects of untreated Meibomian gland dysfunction include worsening dry eye, Meibomian gland dropout, and those not-so attractive chalazia.
What to Expect
What to expect from LipiFlow: In a controlled clinical trial, a majority of patients treated with LipiFlow reported an improvement in overall dry eye symptoms at 4 weeks post-treatment. Patients with a recent history of eye surgery, eye injury, or infection are not good candidates for LipiFlow. Possible side effects from LipiFlow include but are not limited to redness, burning, stinging, discharge, blurred vision, dryness and sensitivity to light. A risk and benefit discussion should be carried out with each patient.
---
Karen W. Oxford, M.D completed her ophthalmology residency at the University of Florida, Gainesville, and then received specialty training in Cornea and External Diseases here at the CPMC in SF. She earned her medical degree from the USC School of Medicine. She is the Director of Corneal and External Diseases at PEA and is a Clinical Professor of Ophthalmology at CPMC.