Cataract Surgery and COVID-19: Is it Safe?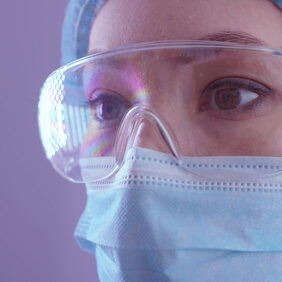 Every year about 3 million Americans undergo cataract surgery. However, this year a lot of individuals are wondering whether or not cataract surgery is safe during the COVID-19 pandemic.
Many individuals may be postponing their procedures to limit their exposure to COVID-19. However, cataract surgery is a decision that best made between you and your eye doctor. The postponement of cataract surgery may lead to greater risks, such as blindness. Dr. Danny Lin a leader in cataract surgery and a cornea ophthalmologist says, "At our practice, we would never recommend cataract surgery unless the cataract has matured and is significant enough to block your vision." In San Francisco, at Pacific Eye Associates, our eye doctors work with you to determine whether scheduling or postponing surgery is most appropriate. We look at the need for the cataract surgery verse your risk for severe illness from COVID-19.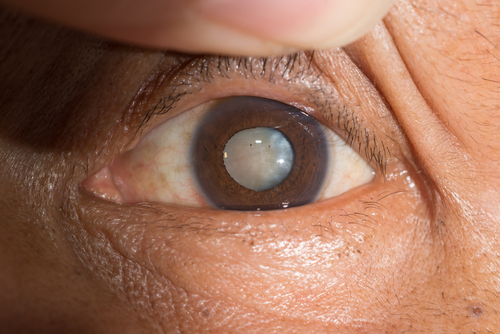 Risks in Delaying Cataract Surgery
---
First and foremost, let's briefly review what is a cataract. A cataract is a clouding of your lens inside of your eye. When your lens is clear, light easily passes through the front of the eye. As you get older, your lens becomes cloudy and starts to obstruct the light from passing to the back of the eye. The clouding of the lens makes life difficult. Delaying cataract surgery allows the lens cloudiness to density. Vision loss from the density clouded lens makes daily tasks difficult, such as reading street sign or text messages. A fall can occur if your vision becomes too impaired. Cataract removal allows people to drive safety again, and perform important daily tasks. A lot of eye doctor offices and surgery centers will feel and look very different. At our clinic we've implement safety measures to protect you.
Office Safety Protocols
---
To help maintain social distancing in our office, we're not seeing as many patients as we normally would before the COVID-19 pandemic. Safety is our top priority. All of our employee's temperatures are checked every day. Staff member and doctors are required to wear face mask at all times. Our entire office is thoroughly disinfected daily. Our common areas, such as our waiting rooms, are disinfected multiple times a day. All our diagnostic machines, exam rooms and instruments are disinfected before and after each patient. Visit our safety protocol page to read about all the safety precautions we're taking to protect you.
Surgery Center Safety Protocols
---
For surgery, all patients must have a negative COVID-19 test three days before their schedule surgery. Then self-quarantine at home immediately after testing. Our eye doctors operate at Eye Surgery Center of San Francisco (ESC). ESC's safety protocols are very similar to ours. Contact the Eye Surgery Center. They will walk you through all the new measures and thus making your visit safer.
Vision and Safety is our Top Priority
---
A second wave of COVID-19 may occur in the Fall so seeing your eye doctors sooner rather than later should be a priority. While delaying your cataract surgery seems like the most logical option, this decision is best made between you and your cataract surgeons. Dr. Scott So, a cataract surgeon at our office says that a few of his patients who've delayed their surgery from February have had significant decrease in their vision. Thus their cataract surgery will be more complicated.
At Pacific Eye Associates, our trusted eye physicians will guide you in the right direction. We won't force unnecessary surgeries on our patients. We offer telemedicine appointments which is a great option to utilize if you have more questions about cataract surgery. Click on the button below to make a telemedicine appointment with Dr. Lin or Dr. So.
Video Appointment